---
A nice opamp big muff PCB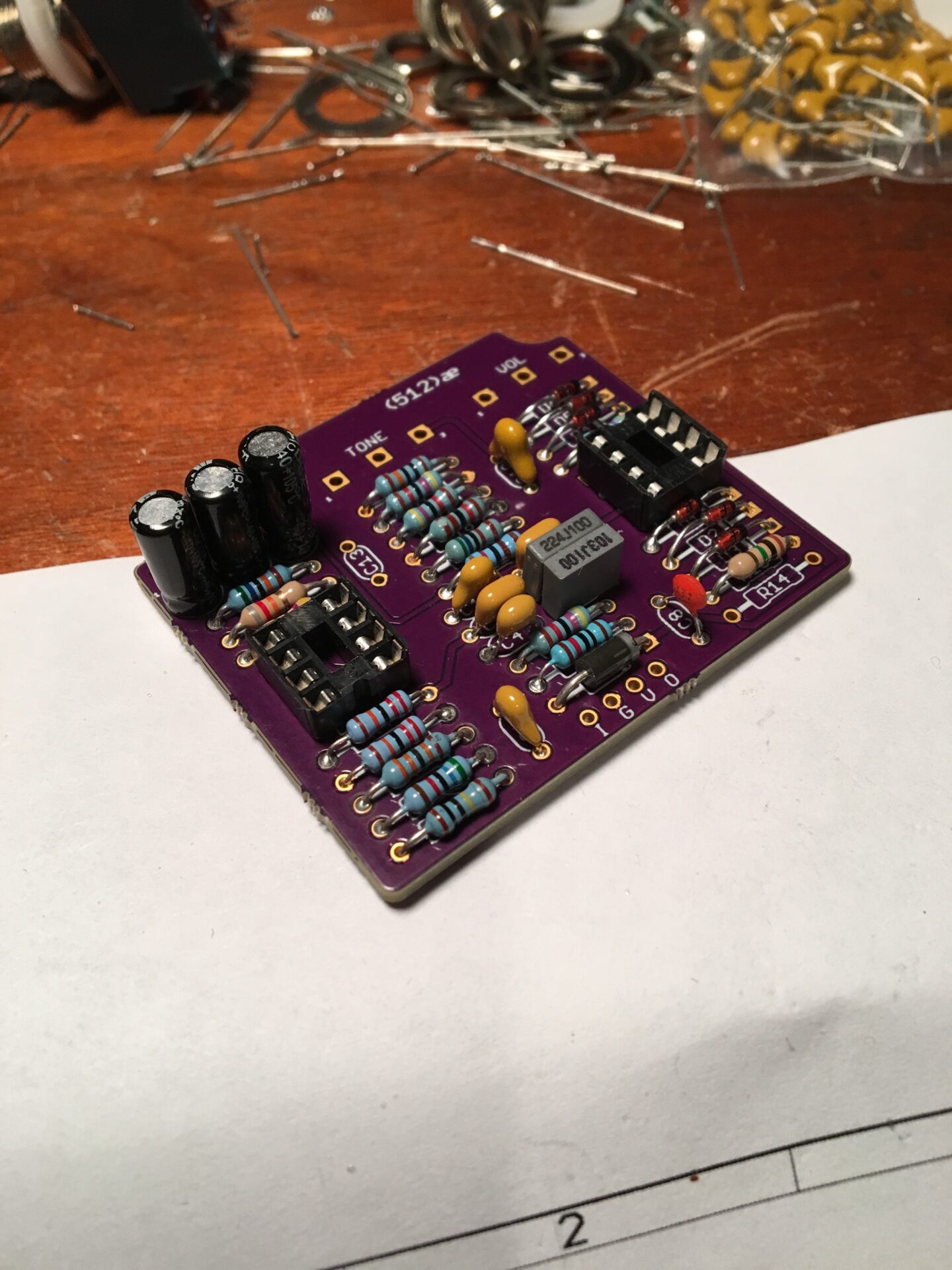 Mad bean Shark Fin. Based on the maestro filter sample and hold. I'm obsessed with this circuit, I've built several versions of it and own some boutique iterations.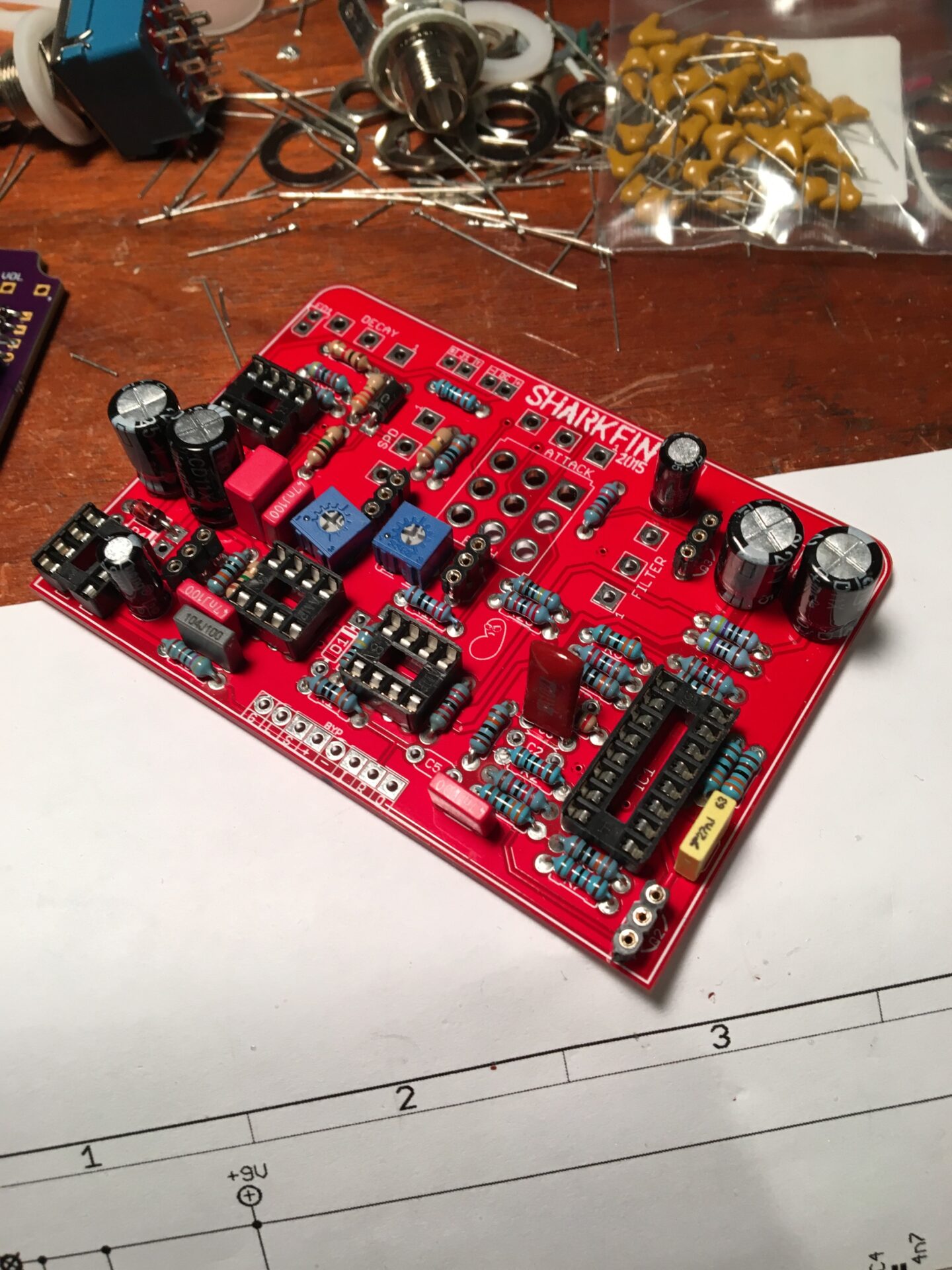 Ooh look an ugly face, this is another effect that had become a minor obsession. I've built more than a few of these.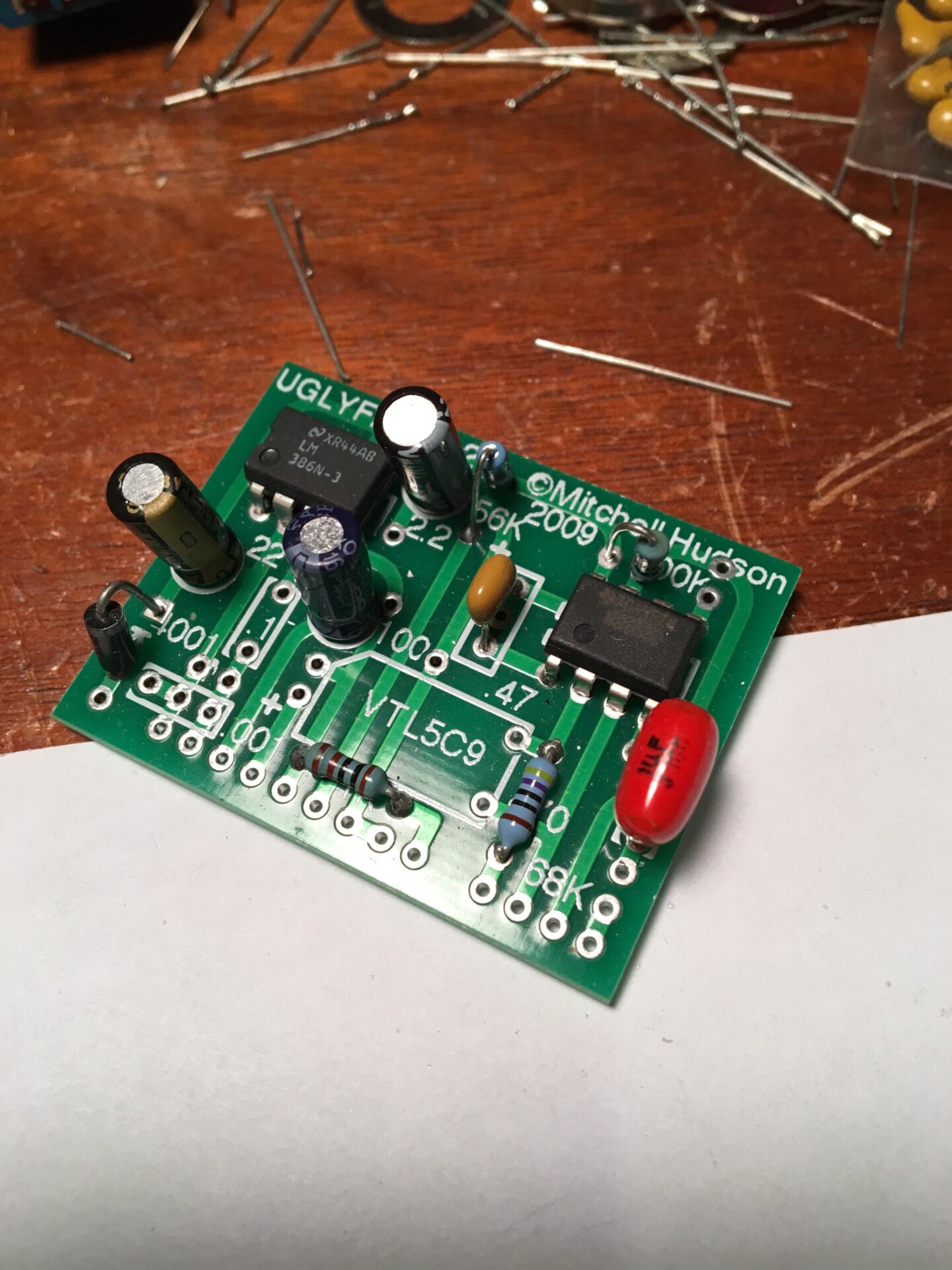 Mad bean zero point mini.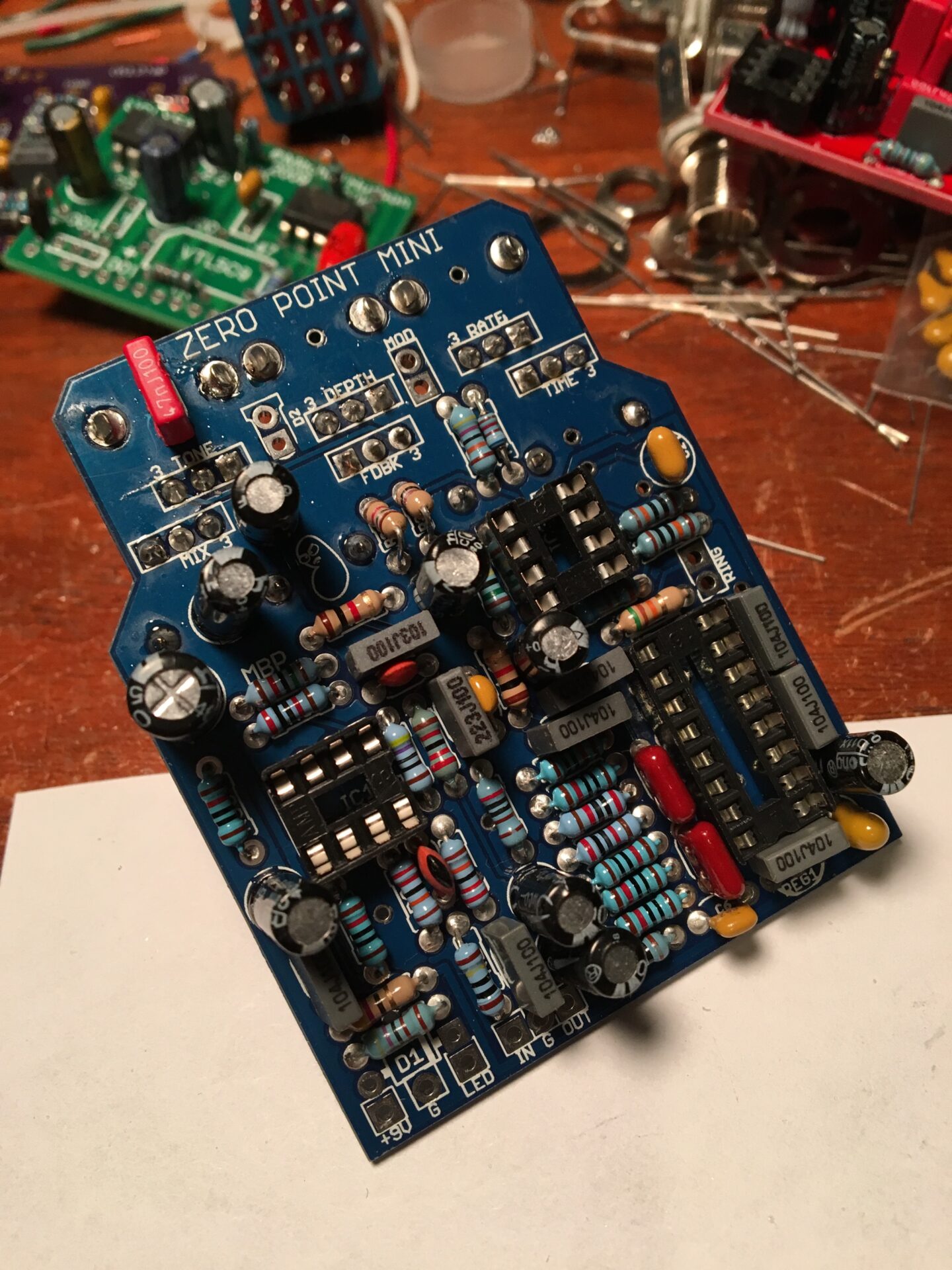 Okay so, here we take a look behind the scenes at the pile of unfinished work. This picture was taken inches the left of the previous images.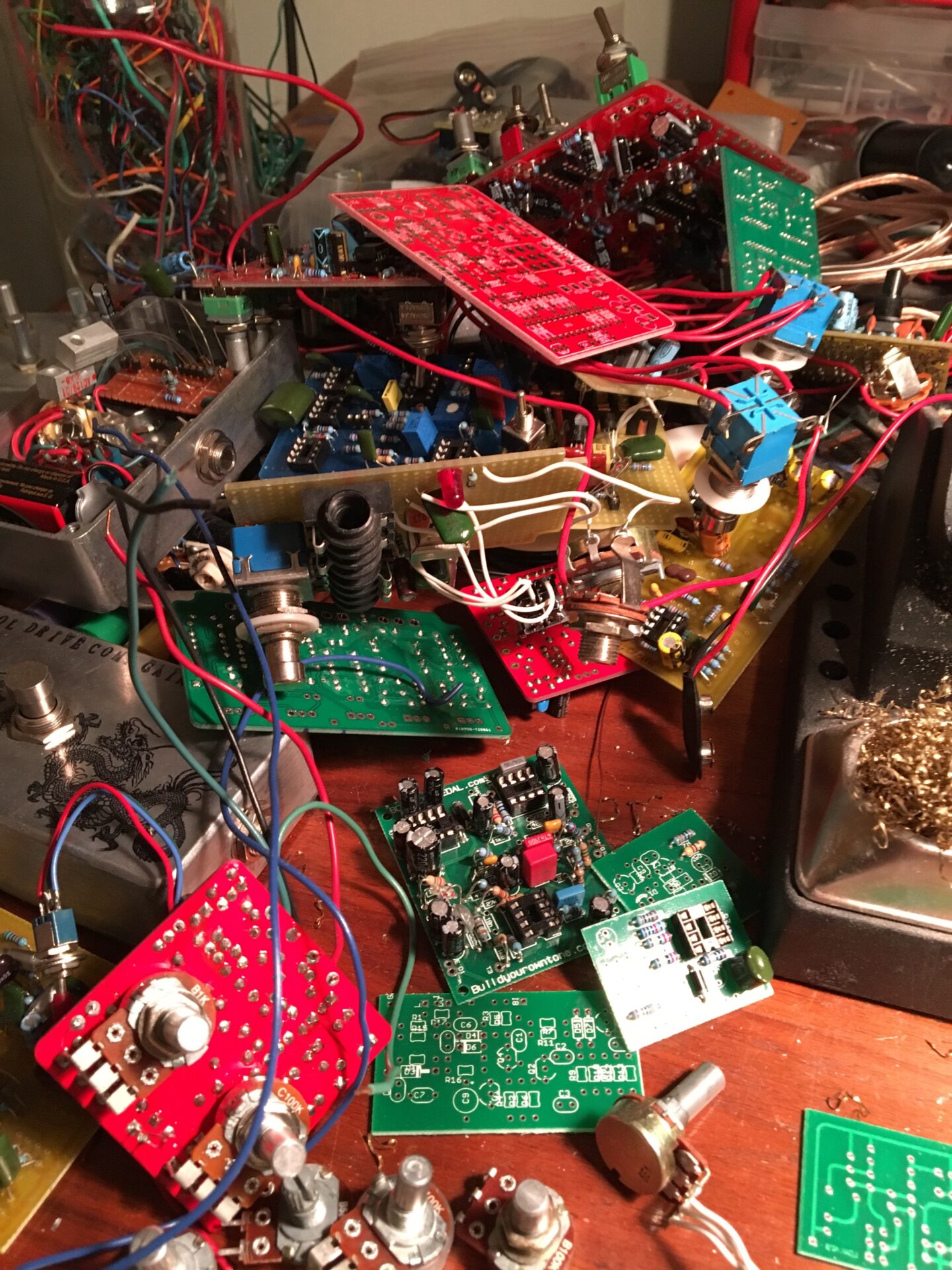 ---
These are some more PCBs from OSH Park. There is an IC Big Muff, Tube Steak, and a Woolly Mammoth.
The Tube Steak I created from a schematic posted by Charlie Barth at Moosapotamus.net. Tube Steak Fuzz is a cross between the Tube Sound Fuzz, and Way Huge Fat Sandwich. Here's a link to Charlie's article read it for yourself: Tube Steak Fuzz.
The IC Big Muff also called the op-amp Big Muff was a version of the Big Muff that used two op-amps in place of the four transistors used in the classic Big Muff Design. Here is a link to more information in the op-amp Big Muff.
The Woolly Mammoth is a PCB design that I made as a clone of the ZVex Woolly Mammoth. I really like the sound of this one. Designed as a fuzz for bass, it sounds good with guitar also. The design is based on the Fuzz Face.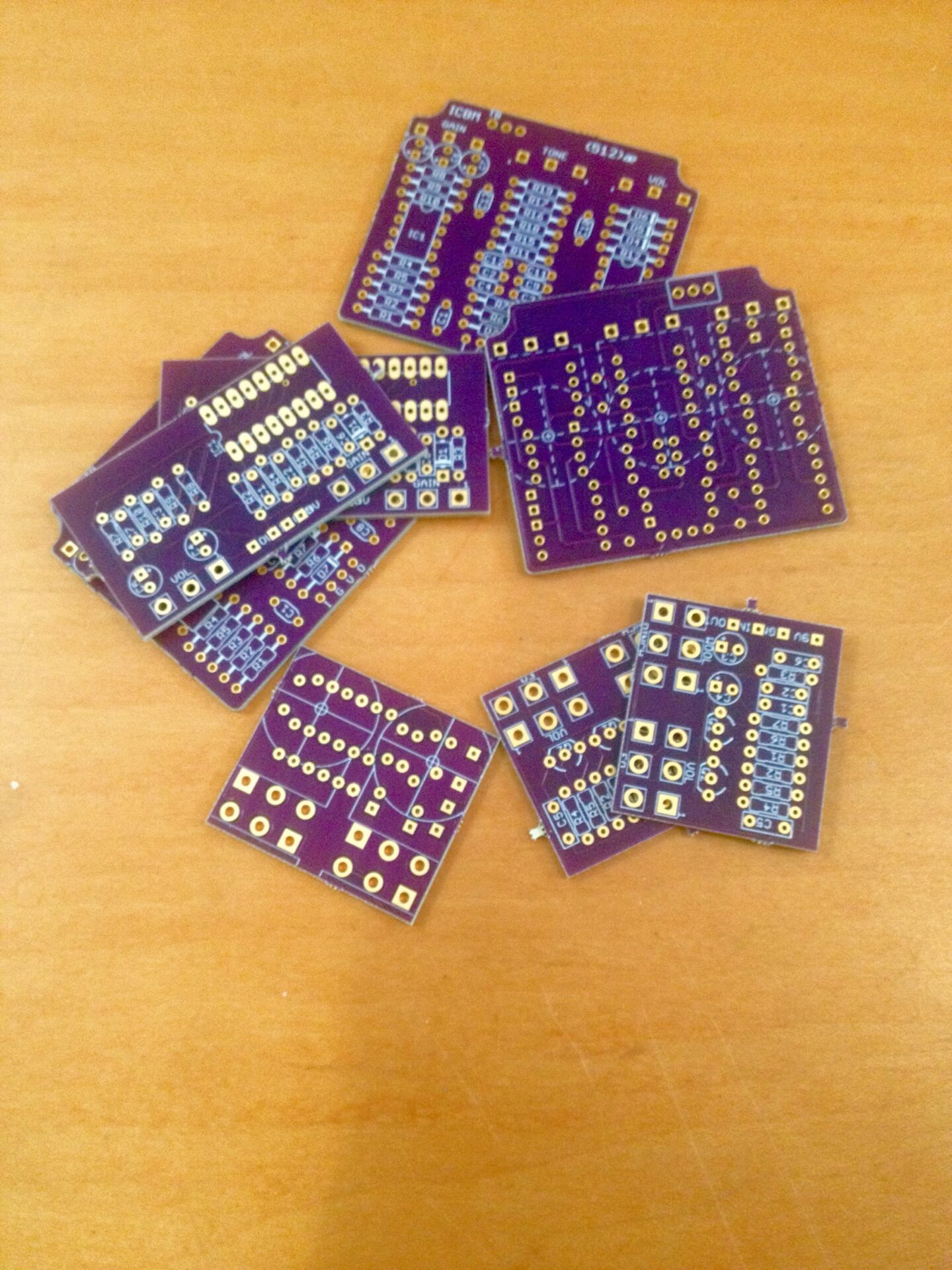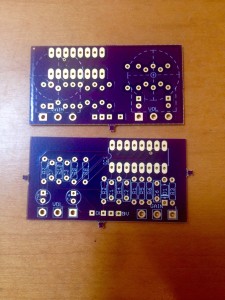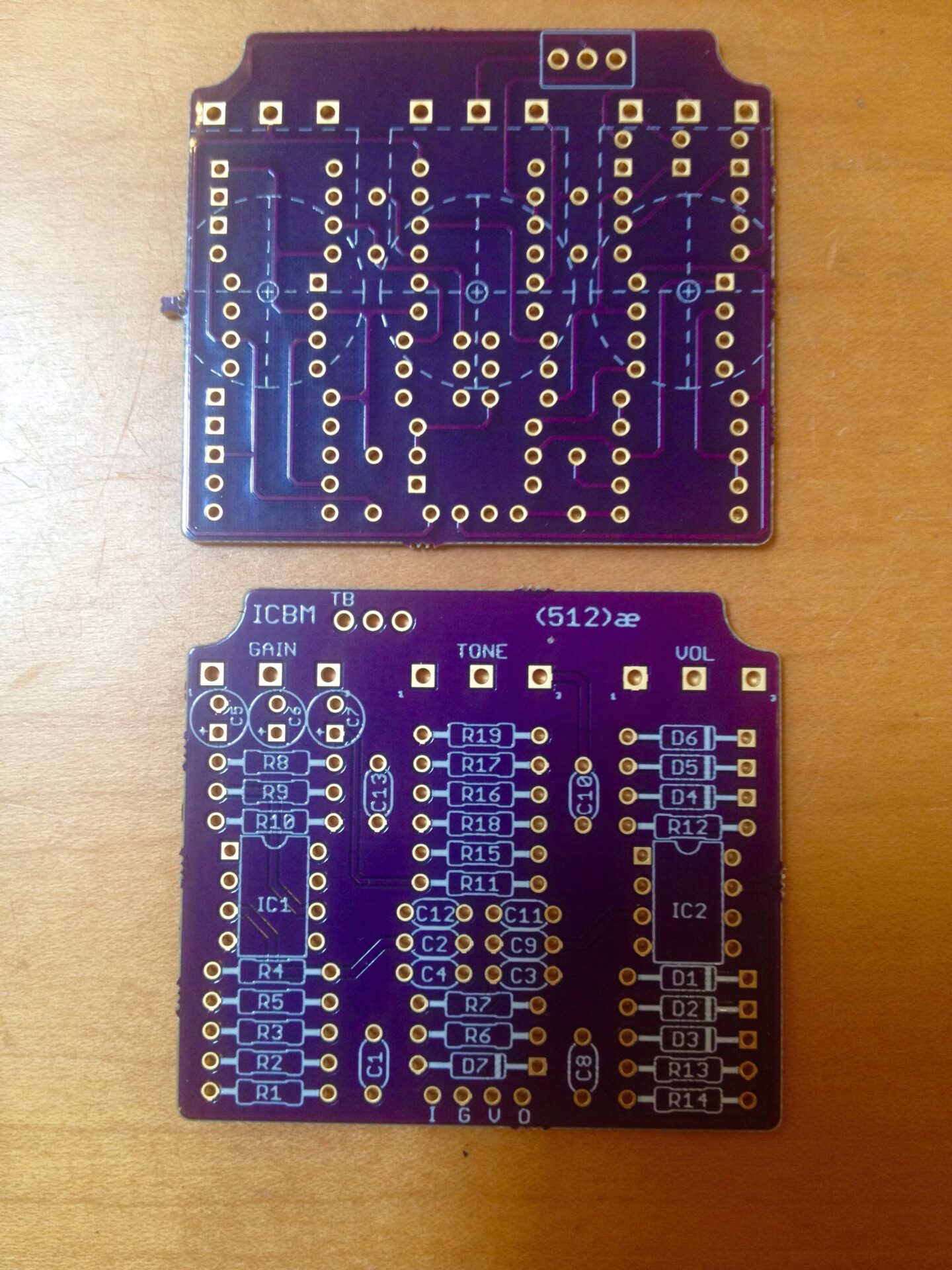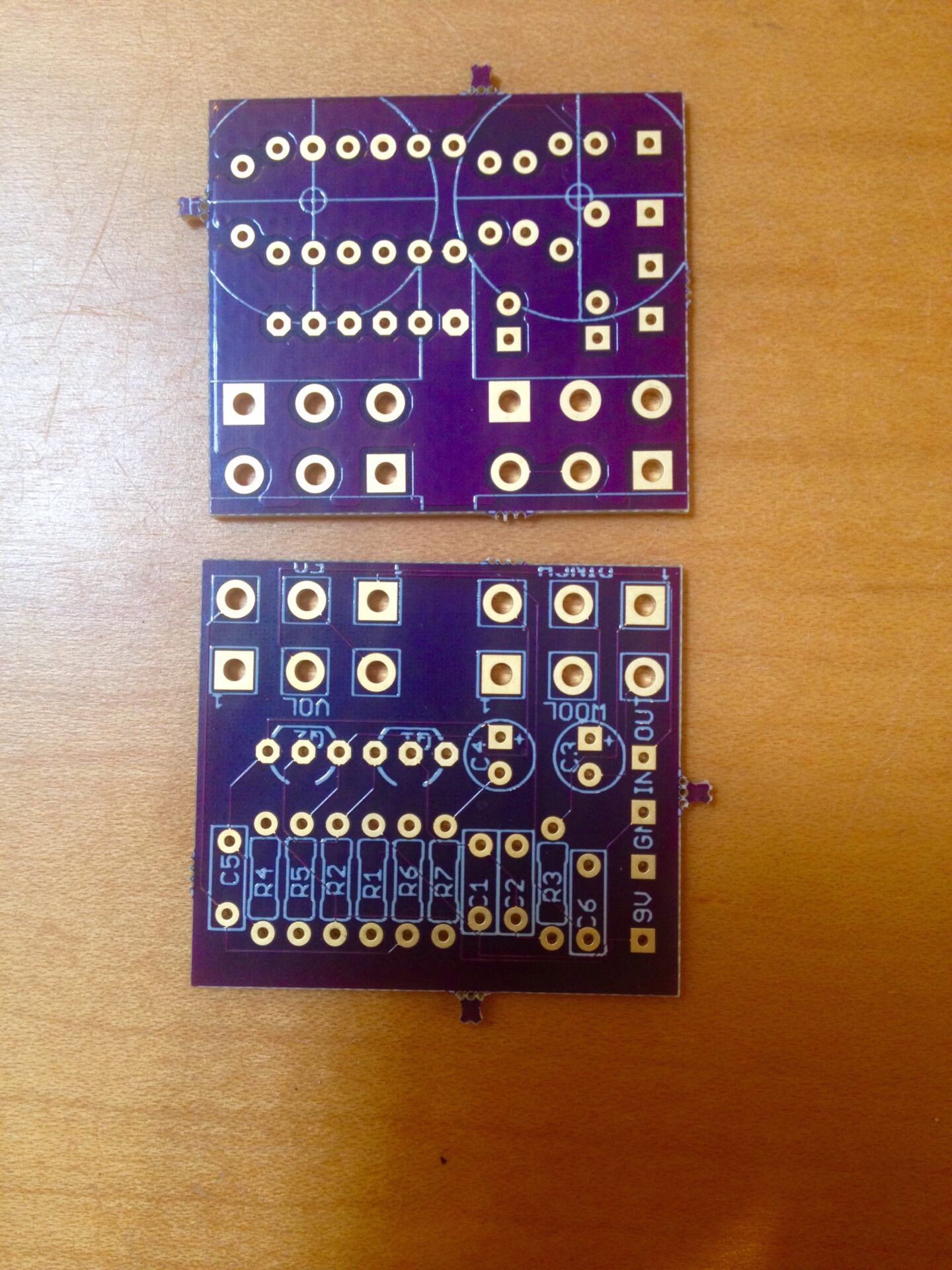 ---
This is Way Huge Swollen pickle clone I made. This is basically a Big Muff with using a 14 pin DIP that contains 4 transistors. The tone control also has a pronounced mid scoop compared to the original Big Muff.

I etched this design on the box. The design is based on flames in Tibetan art. I named the box the Shiva Sonic. I figure as the god of destruction and rebirth, Shiva was an appropriate deity for the sound of the Big Muff.

This is a layout for the Big Muff that would fit in a B sized box. It is set up to use a 14 pin DIP since I used a quad transistor array. The pins on this chip are arranged such that you you could use this layout with regular transistors inserted into a 14 pin DIP socket. If you look carefully you can see that I've marked the pins E, B and C
---